Heartland Rabbit Rescue is a nonprofit, no-kill rescue and shelter devoted to providing rescue and care for abandoned and neglected domestic rabbits.
Our Mission
To provide food, shelter and medical needs for abandoned domestic rabbits
To increase public awareness, support and involvement in rabbit welfare
To find permanent loving homes for all abandoned and homeless rabbits
To encourage and promote an ethical vegan lifestyle for the benefit of rabbits, all other animals and the planet.
In 1997, Jeannie Patterson, founder and director for Heartland, rescued a young rabbit. In researching the needs of the domestic rabbit, she learned that Oklahoma had no facility for their care. In 2000, Heartland Rabbit Rescue was created.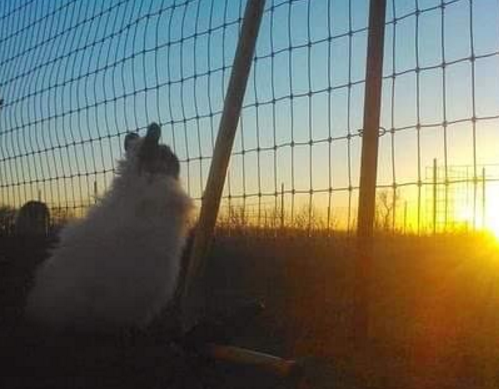 In 2003, Jeannie and her husband Brad designed and built two buildings (called 'warrens') outside Blanchard, Oklahoma. One warren provides shelter for adoptable rabbits, and is always at full capacity. The other warren is the infirmary and houses rabbits who are ill or recovering from illness.
Rabbits are the third most popular mammalian pet, after dogs and cats. But most of us know much less about their personalities, communication styles, or how to care for them. Heartland is committed to spreading the word – rabbits are wonderful friends if we take the time to understand them.
We hope you will join us in changing the future for all rabbits – for the better!