Parnelli
Parnelli is a lionhead mix around 3 years old. He is a sweet boy and loves cuddles and head scratches.
Edgar
Edgar is a lionhead mix. He came to us as an adult so we aren't certain of his age but he is a relatively young bunny with a lot of natural curiosity. He is a bit shy at first but only takes a few minutes one on one and his personality comes right out.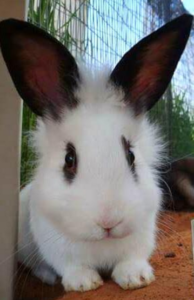 Archie
Archie is a 2-1/2 year old Lionhead/mix. He is neutered.
Archie loves supervised play time and has a big personalty hiding in a small body.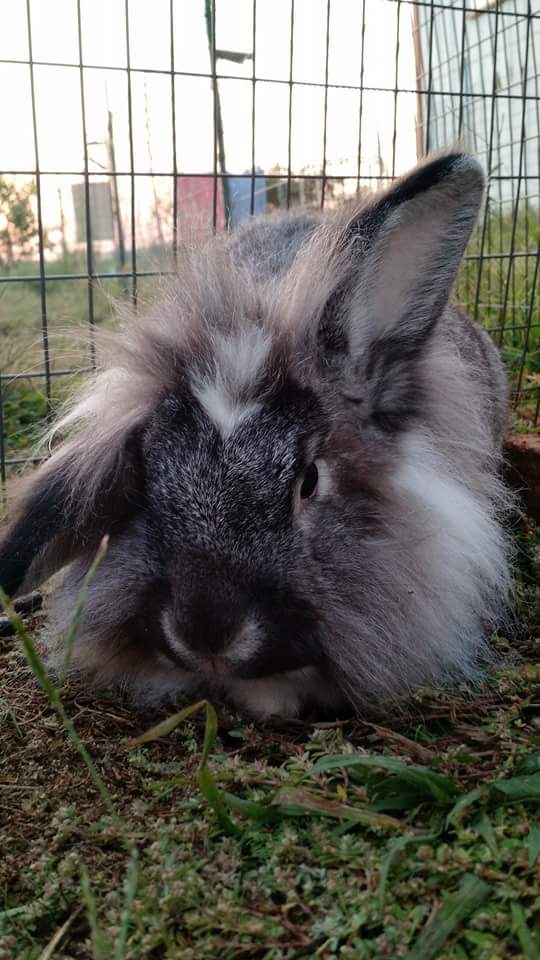 Griswold
Griswold is a Lionhead/mix.
He is a two year old neutered male. Griswold is very shy at first but once he is comfortable with you, he will zoom around doing binkys and allow ear rubs.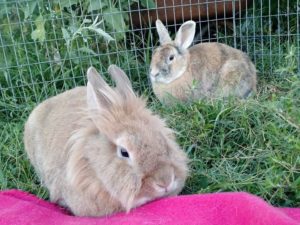 Ginger and McGruder
Ginger (in the foreground) is a Lionhead bunny between the ages of four and five. She is spayed and has a calm demeanor. McGruder is around the same age and is a Lionhead/mix. He does not have the mane like his brother and sisters. He is neutered. This is a lovely bonded pair, both with gentle personalities. They would do best in a quiet home where they can be the center of attention. These two love a cardboard box and keep their quarters tidy.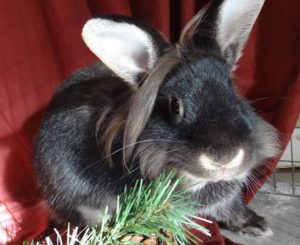 Fonzie
Yes he is smiling. Fonzie is a silly bunny that soaks up attention like a sponge. He is always willing to put on a show but takes his afternoon naps seriously.  The Fonz is a two and a half year old, Lionhead/mix. He has been neutered and is waiting for his forever home.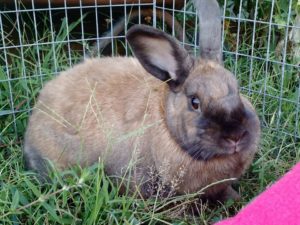 Bree
Bree is a young spayed female around a year old. She is a mixed breed bun with some Dwarf traits.
Bree is a little shy with strangers but will relax if you sit down with her and let her come to you.

Oliver
Oliver is a six month old neutered lop/mix. He is a lot of fun.
He loves to binky and wins the Gold in the racing competition of the bunny Olympics.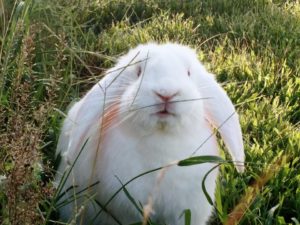 Casper
Casper is a six month old neutered lop/mix. Casper has a BIG personality to match those big ears.
He is an enthusiastic youngster who enjoys the attention of everyone who walks past his house.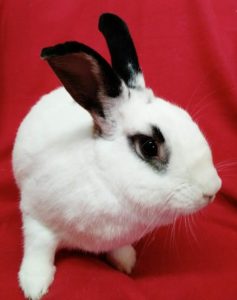 Carson
Carson is a lionhead/mix a few months shy of 3 years old. He doesn't have a mane like his brothers but is definitely part lionhead. He is a great little bunny that likes playtime and treats.

Buckley
Buckley is between three and four years old.
He is a mixed breed bunny on the smallish side with wonderful ears.
He  enjoys doing binkies, getting treats and lots of ear rubs.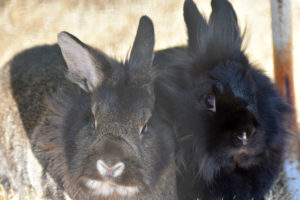 Roxanne and Pepper
These two charming Lionheads are brother and sister and tightly bonded. Around 5 years old, they have plenty of spunk and are a lot of fun. Both are shy but are quick to warm up to people. 2 very loving bunnies that would be a delight to share your home with. Pepper is the male and the all black bunny. Roxanne is female and has the beautiful agouti fur.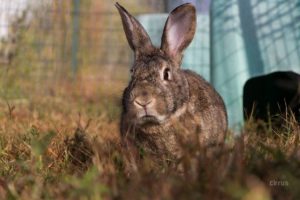 Miss Kitty
Miss Kitty is a gorgeous bunny. She is between the age 2 and 3 and is spayed and ready to go to a forever home. She is a mixed breed bun. She is considered a medium sized bun (but on the smaller end of medium) and her color is known as Agouti.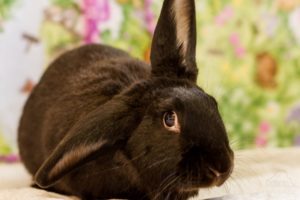 Silvia
Silvia is female lop mix between 1 and 2 years old. A gorgeous black bunny with a curious nature. A sweet girl looking for her forever home.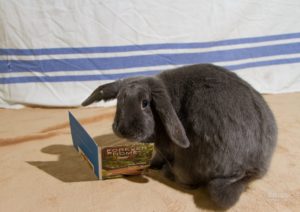 Palmer
Palmer is a young lop mix. He is between 1 and 2 years of age.
Guido
Guido is around 3 years old. His brothers all have lionhead characteristics so we can say he is also a lionhead mix even though he doesn't have the fur to show it. Guido can be a bit nervous in new situations and around new people but if you are calm and gentle with him, he warms right up.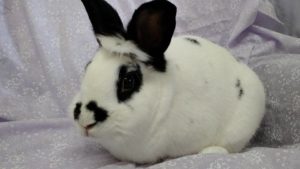 Topper
Topper is a 3 year old lionhead mix. He was shortchanged in the mane department and sports a reverse mohawk. He is a very nice bunny with a docile personality. We suspect a forever home might turn him into quite the little dickens.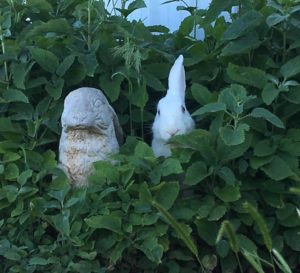 Reese
One day we might try and take a posed photo of Reese but why bother? This photo speaks volumes. Reese is a New Zealand bunny. They are often referred to as Ruby-eye'd whites. Reese is young. He has probably reached just about the year old mark. This guy loves to have fun. His hobbies are binkys and mischief. He is a high energy bun that would be a super fun addition to any home. There isn't a sweeter and more loving bun anywhere.
Click Here For Details About Our Adoption Procedure