Our sanctuary rabbits are ideal candidates for sponsorship. Most of them cannot be adopted out because of illness, old age, or disability, and therefore stay at our shelter permanently. Some of them require extra care and often expensive medical treatment. If you would like to sponsor a sanctuary rabbit, please visit our "How Can I Help" page.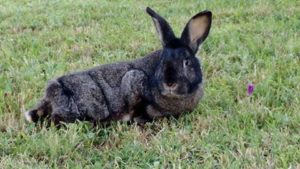 Matt
Matt is an elderly tripod bunny. He is at least 10 years old and missing a back leg. Don't let his missing leg bother you because it sure doesn't bother Matt. He moves lightening fast and loves a run around the play yard when the weather is nice. Matt does NOT like to be handled or picked up and will put up quite a fight even at his age. For his safety and security he is a sanctuary bun.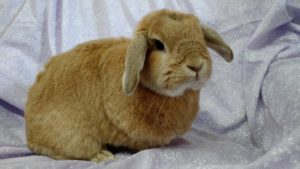 Zu Zu
Zu Zu is a precious lop mix but due to chronic teeth problems and weepy eyes she is at the vet quite a lot.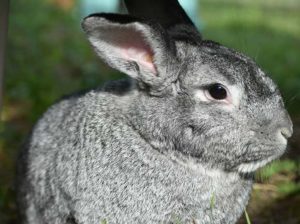 Baby Bugs
Baby Bugs has issues with hind end weakness but is a sweet girl with a terrific attitude.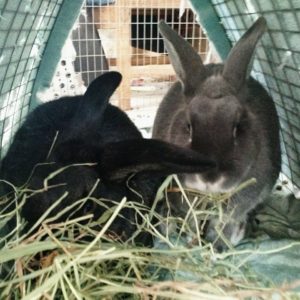 Jasper and Lynna
A bonded pair on the edge of middle age. Jasper came to us with a leg that had been broken at some point and never properly treated.
Over the years he has developed some weakness in his back legs and has issues with arthritis and other related problems.
They will both enjoy their golden years together at Heartland.
Jimmie
Jimmie is over 10 years old. He has arthritis and issues with fatty tumors.
He is a sweetheart that will live out his life as a sanctuary bunny.
Jimmie loves naps in the sun when the weather permits. He would love to feel special by having a sponsor.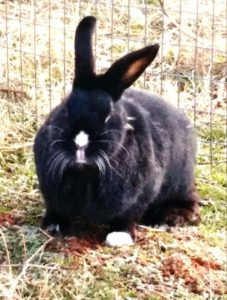 Frank
Frank is an elderly Dutch/New Zealand bun that has been with us for many years. He has always been a bit on the shy side and was often overlooked by potential adopters.
Weakness in his back legs, a condition that often comes with aging, means he will spend his retirement years with us at Heartland. He certainly would appreciate a sponsor. (Even if he isn't obvious about showing it)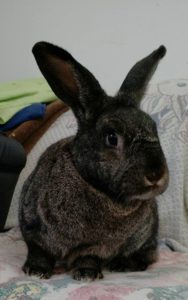 Monkey
Monkey is a shy bunny with respiratory issues.  She is currently looking for a new bond mate with another sanctuary bunny.